View On-line Demos
Here is a brief sampling of our work and the type of work we love to do. Get in touch by phone or
hd@hdsolutionsnm.com
email and let's talk. Click to see demos.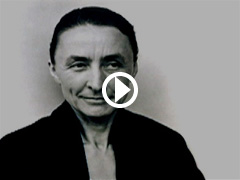 When the
O'Keeffe Museum
in Santa Fe, New Mexico approached HD Solutions to create a video for their 10th anniversary gala, we interviewed people responsible for the creation of the Museum: visionaries, underwriters, and the director and staff. The result was a rich mix of facts, nostalgia, and storytelling which gave everyone at the gala evening a chuckle and a tear.
Example of: Tribute
Length of video: 12 minutes
Living Traditions: Folk Art of New Mexico
Living Traditions is a celebration and exploration of the lives, arts, communities, and cultures of New Mexico's National Heritage Fellows, honored by the National Endowment for the Arts for lifetime achievement in folk and traditional art. The video features the following artists: Charles Carrillo, Frances Varos Graves, George Lopez, Roberto & Lorenzo Martinez, Senaida & Emilio Romero, Irvin Trujillo, Helen Cordero, Ramon Jose Lopez, Esther Martinez, Paula & Eliseo Rodriguez, Margret Tafoya, Cleofes Vigil.
Sharing the Sheepherding: Landscape of El Segundo Mine
This video is an outgrowth of a long-term, multifaceted historic study on El Segundo Mine, a coal mine straddling the Continental Divide in western New Mexico. Before World War II, Laguna and Navajo families were still practicing a more traditional life way, which included herding sheep over vast areas. The archaeology on El Segundo Mine is a window into that past. Because sheepherding is no longer practiced at Laguna Pueblo and is greatly reduced on the Navajo Reservation, the purpose of this film is to preserve the fading memories of herding as a way of life. The video also is intended as a way for herders to share those memories with their descendants, community members and the general public.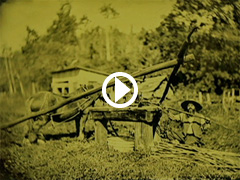 John Coffer
has revived the art of wet collodiun tin-types. At his 40 acre farm in upstate New York, John generously shares his rediscovery with the world. This video takes the viewer step-by-step through the process of making a tin-type photograph and explores his unique lifestyle.
Example of: Artist Techniques and Lifestyle
Length of video: 12 minutes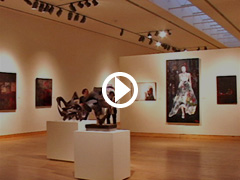 This video is a spontaneous, up-beat piece shot on site at a
Gerald Peters Gallery
opening. This video, made by videographer Wilson McCourtney captures the spirit and energy of an original art event as told by the artists themselves.
Example of: Group Gallery Event
Length of video: 14 minutes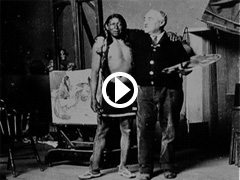 The Board of the
Couse-Sharp Historic Site Foundation
seeks funding for purchase of an extremely rare and valuable compound of houses and artists' studios and their contents. This video was created to inform and tempt potential donors. Gifts to this project were the result.
Example of: Art History and Non Profit Promotional
Length of video: 12 minutes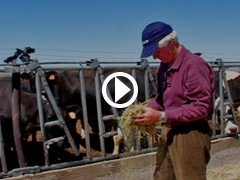 The career of
Dr. Richard Patton
, animal nutritionist, affects the lives of many four-legged creatures. To create web content for Dr. Patton, HD Solutions went to his workplaces: the farm, the zoo and the lecture hall where he expounds, much to the delight of his many two-legged followers, on the subject of how to optimally feed animals!
Example of: Career Summary
Length of video: 5 minutes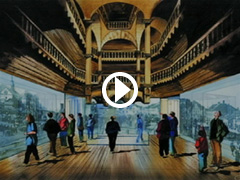 This tribute is the story of Sigmund Rolat who is a Holocaust survivor. He left Poland when he was a teenager and came to the United States. With the help of his aunt, he learned English, went to and graduated from college. He started his own shipping and trading business and with a few friends, also survivors, was able to start a museum in Warsaw. This documentary shows a man of strong faith and a willingness to make things happen in the United States and in Poland.

Example of: Tribute
Length of video: 8 minutes